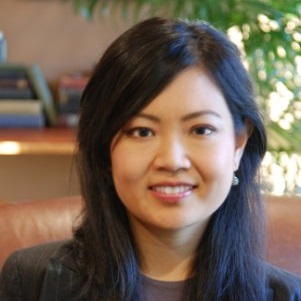 Tsui Yee
Then They Came For Us - Through the Back Door: U.S. Immigration Policy & Practice Changes
Tsui H. Yee is the founder of the Law Offices of Tsui H. Yee P.C., a boutique firm in New York, New York. Tsui focuses her practice exclusively in the area of U.S. immigration and nationality law. Her clients range from entrepreneurs and artists/creatives seeking to apply for permanent residence based on "extraordinary ability"; families fleeing persecution and applying for asylum protection in the U.S.; individuals fighting deportation; to employers seeking to hire the best and the brightest from abroad.
Tsui graduated from the University of California at Los Angeles School of Law in 1998 and received her Bachelor of Arts degree in Political Science from Tufts University in 1993. She is admitted to practice law in the State of New York; the Second Circuit Court of Appeals; and the U.S. District Courts for the Southern and Eastern Districts of New York.
Prior to forming the Law Offices of Tsui H. Yee P.C. in February 2017, Tsui was a founding partner of two immigration firms, Guerrero Yee LLP in 2011 and Yee & Durkin, LLP in 2005. A proud native New Yorker, Tsui was born in Manhattan and raised in Little Italy/Chinatown.
In 2016, 2017, 2018, and 2019 Tsui was named a Super Lawyer (a designation that is bestowed on less than 5% of attorneys) in the field of immigration law.