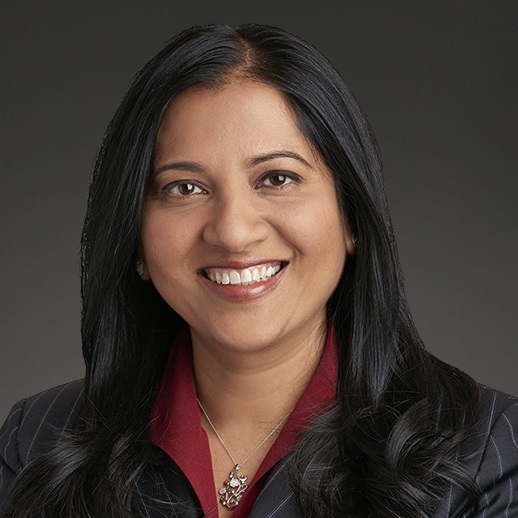 Sapna Palla
Professional Development Coaching
Sapna is a Partner at Wiggin and Dana LLP in the Litigation Department and Intellectual Property Practice Group. Sapna represents clients in patent, trademark, copyright, and complex commercial matters, including successfully litigating disputes in a range of jurisdictions. They include the Federal Circuit and federal courts in Delaware, the District of New Jersey, the Eastern District of Virginia, the Eastern District of Texas, the Southern District of New York, the Southern District of Florida, the Northern District of California, the District of Maryland, the District of Minnesota, and the Western District of Wisconsin. She also has extensive experience with alternative dispute resolution.
Sapna also counsels and represents a variety of U.S. and international clients regarding U.S. intellectual property by providing them with infringement, validity, enforceability, and clearance opinions and by advising them in licensing and antitrust matters. She has conducted intellectual property due diligence investigations in connection with acquisitions and licensing deals, and she counsels clients about patent law in Asia. Sapna has also handled complex commercial disputes involving complex contractual matters in the oil, renewable energy, construction, and food services industries.
Sapna is President-Elect of Asian American Bar Association of New York (AABANY) and co-leader of the AABANY Leadership Development Institute. Previously she was on the AABANY Board of Directors and the Co-Chair of its Women's Committee. Sapna is an inaugural member of Judge Janet Bond Arterton's Intellectual Property American Inns of Court and is also a member of the New York Intellectual Property Association and its Litigation and Legislative Action Committees.