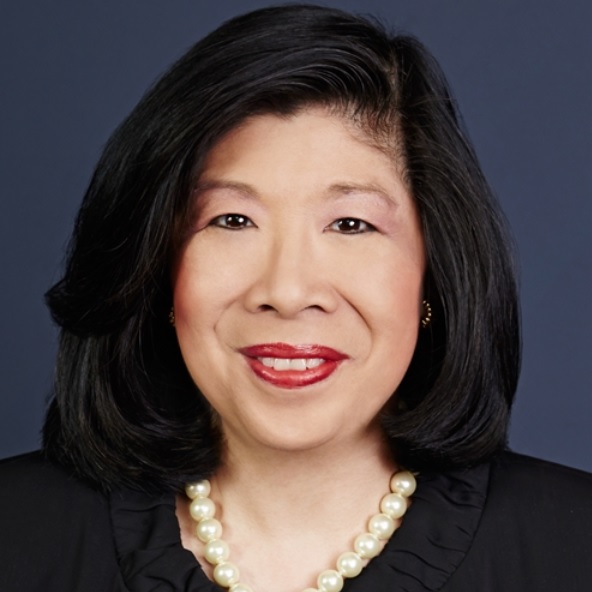 Margaret Ling
In The Room Where It Happens: Diversity, Inclusion & Leadership
Margaret T. Ling has been a real estate attorney since 1986. Her real estate experience commenced with a private real estate practice for almost a decade. Prior to practicing as a real estate attorney, Margaret was a Law Clerk for Chief Judge Constance Baker Motley of the United States District Court–Southern District of New York. Following her clerkship, Margaret focused on immigration law before transitioning into real estate law.
For over the past twenty years, Margaret has been in house counsel in the title insurance industry. Her experience is multi-faceted and includes positions as Senior Underwriting Counsel positions where she was responsible for all legal title underwriting.
Margaret has also held positions at New York Title Underwriters. As New York Agency Underwriting Counsel at Stewart Title Insurance Company and Ticor Title Insurance Company-The Fidelity Title Group, Margaret provided underwriting and legal support for over 300  New York State Title Agents and Direct Operations. As New York Claims Counsel at First American Title Insurance Company, Margaret was responsible for processing and resolving in house files on behalf of its agents while coordinating and monitoring retained counsel on all litigation files.
Margaret received her B.A. in History cum laude from Barnard College – Columbia University, and her Juris Doctor degree from New York Law School. She is admitted to practice law in the State of New York, the Appellate Division, and the Second Department.
Margaret currently serves as Development Director and Co-Chair of the Real Estate Committee at the Asian American Bar Association of New York, where she formerly served on the Board of Directors. In 2013, Margaret was awarded the "Most Valuable Player Award" for her outstanding dedication and service to AABANY. She is an Alumna of the Collaborative Bar Leadership Academy which is sponsored by the American Bar Association. Margaret is also the current AABANY Delegate to the New York State Network of Bar Leaders, and the Co-Chair of the Asian Practice Committee at the New York County Lawyer's Association.