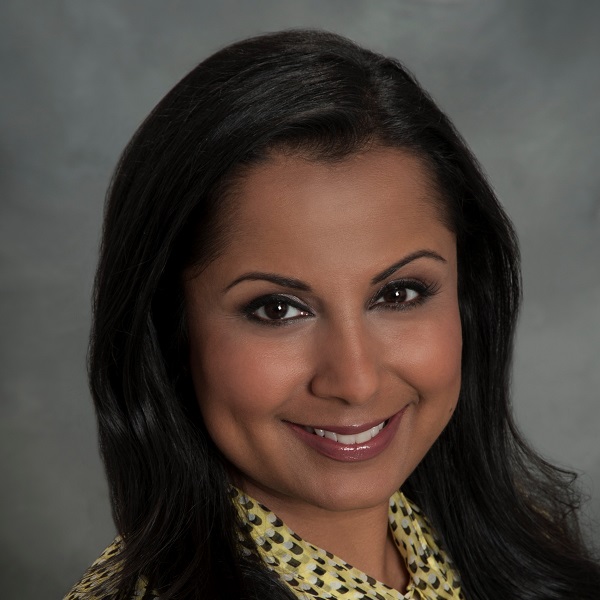 Madhu Goel Southworth
Asian American Women Corporate Counsel in Television
Madhu Goel Southworth is Senior Vice President, Legal & Business Affairs for AMC Network Entertainment LLC and Sundance TV.
Prior to AMC, Madhu worked at A&E Television Networks as Director, Legal and Business Affairs.
Madhu graduated from University of Chicago Law in 2001, spent a year at a federal judicial clerkship in the Southern District of New York, and was an associate at Sidley & Austin in New York. Following her time at Sidley, Madhu joined Frankfurt Kurnit Klein & Selz, P.C., an entertainment law firm, where Madhu worked on cases involving the Mutant-X/X-Men properties, a variety of productions including Juno, The Namesake, and Synecdoche, and represented talent in their deals with HBO, Viacom, and other studios.
Currently, Madhu sits on the steering committee of the Women's Committee of the Association of Corporate Counsel; the in-house steering committee of the South Asian Bar Association of New York; serves on the Board of Trustees to The Town Hall; and also on the Board of  ReelWorks, an organization dedicated to educating disadvantaged youth through filmmaking. Madhu has also been chosen to sit on the Executive Board to the newly formed Diversity & Inclusion Committee at AMC Networks.
In March 2019, Madhu was recognized as a "Wonder Woman" by Multichannel Magazine, one of the highest honors given to women working in the television industry. Madhu was also  recognized as one of the "Most Powerful Women in Cable" by Cablefax Magazine in 2017 and 2018. Madhu is a frequent national speaker and moderator on issues related to entertainment law, mentorship, diversity, and issues that impact working women and mothers.