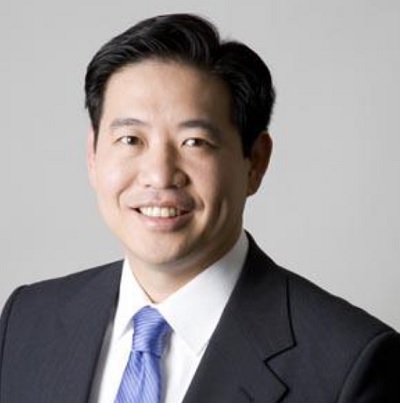 Kevin Kim
Pathways to Public Executive Appointments
Kevin D. Kim is a partner at Yoon LLP, where he advises restaurants, hotels, and start-ups on NYS liquor licensing law. He is also a co-founder of Tactile Brain LLC, an innovative mental math program designed by Jeonghee Lee, one of the world's foremost mental mathematicians.
In June 2017, Governor Andrew Cuomo appointed Mr. Kim as a Trustee of the City University of New York (CUNY) making him only the third Asian American and the first Korean American to serve on the CUNY Board of Trustees. Previously, Trustee Kim served as a Commissioner of the New York State Liquor Authority, the first Asian American appointed to this position. In 2009, Trustee Kim became the first Korean American to win a NYC primary when he became the Democratic nominee for NYC Council (District 19). Prior to that, he worked as a Congressional aide to former Congressman Gary Ackerman, an associate at Davis Polk & Wardwell LLP, and a law clerk for then-U.S. District Court Judge Denny Chin (SDNY).
In recognition of his many years of community service, the National Ethnic Coalition of Organizations (NECO) awarded Trustee Kim with an Ellis Island Medal of Honor in 2015. Today, Trustee Kim serves on the Board of Directors of the International Student Conference, Inc. and the Korean American Association of Greater New York.
Trustee Kim received his B.A. and M.A. from Stanford University and his J.D. from Columbia University School of Law, where he was a member of the Columbia Law Review.