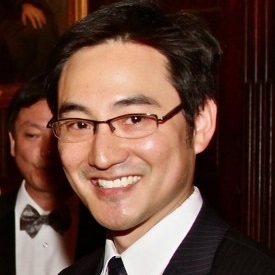 James R. Cho
Professional Development Coaching
James R. Cho is an Assistant United States Attorney with the Eastern District of New York in Brooklyn. He joined the office in 2008 and currently serves as Chief of Bankruptcy Litigation in the office's Civil Division. James has litigated dozens of cases across a wide subject area, including defending multi-million dollar medical malpractice and personal injury claims and challenges to federal statutes, regulatory schemes and administrative decisions, and prosecuting cases pursuant to the federal False Claims Act, health care regulations, environmental statutes and civil forfeiture statutes. James has tried numerous cases to verdict and regularly represents the United States in appellate cases before the Second Circuit Court of Appeals.
James is also active in the recruitment and diversity efforts at the U.S. Attorney's Office. James serves on the office's hiring committee and actively recruits minority attorneys. He regularly mentors fellow Assistants and interns in the office.
Prior to joining the government, James worked in private practice with Seyfarth Shaw LLP, where he litigated labor and employment matters.
James is active in numerous bar associations. He previously served as president of the Asian American Bar Association of New York from 2018-2019, and president of the Korean American Lawyers Association of Greater New York (KALAGNY) from 2010 to 2013.
James is an adjunct professor at New York University School of Law where he teaches a course on Government civil litigation. James graduated with high honors from the University of Michigan and cum laude from the University of Minnesota Law School.