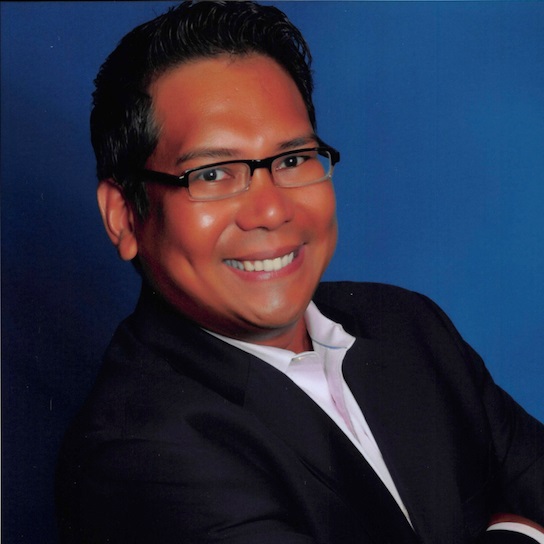 Glenn Magpantay
Count Us All! Fighting Disenfranchisement of AAPIs in the 2020 Census
Glenn D. Magpantay, Esq. is one of the nation's foremost gay Asian leaders and long-time activists having been organizing in the LGBT community for over 30 years.
He is the Executive Director of the National Queer Asian Pacific Islander Alliance (NQAPIA), a national federation of Asian American, South Asian, Southeast Asian, and Pacific Islander lesbian, gay, bisexual, and transgender organizations, where he oversees the organization's trainings, advocacy on immigrants' rights, and visibility and family acceptance campaign. His efforts were recognized by the Walter & Evelyn Haas, Jr. Fund with their 2017 award for Outstanding LGBTQ Leadership for Immigrants' Rights.
He brings to this work over a decade of working with local LGBT API groups. He is a former co-chair of the Gay Asian & Pacific Islander Men of New York, a political, educational, social, and peer-support group. He organized the first ever testimony before The White House Initiative on Asian Americans & Pacific Islander in 2000. In 1994, he spoke at the National March on Washington for Lesbian, Gay, and Bi Equal Rights and Liberation. He was named as one of Instinct Magazine's "25 Leading Men of 2004," in the magazine's Nov. 2004 power issue.
Before taking the helm of NQAPIA, Glenn was a nationally recognized civil rights attorney at the Asian American Legal Defense and Education Fund. He is an authority on the federal Voting Rights Act and expert on Asian American political participation, including bilingual ballots, election reform, minority voter discrimination, multilingual exit polling, and census. For his efforts, the NYS Bar Association Committee on Civil Rights awarded Glenn with the prestigious Haywood Burns Memorial Award in 2015.
Glenn chairs the LGBT Committee of the Asian American Bar Association of New York. He continues to inspire new legal minds by teaching "Race & the Law" at Brooklyn Law School and "Asian American Civil Rights" at Hunter College/ CUNY.
Glenn attended the State University of New York (SUNY) at Stony Brook on Long Island, and as a beneficiary of affirmative action, graduated cum laude from the New England School of Law, in Boston.