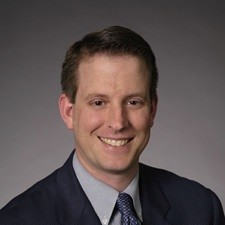 David R Warren
GC Roundtable: Challenges in Unity Among Diverse Future Visions
David R. Warren joined PRADA – North America in July 2018 as Vice President, General Counsel, where he is directly responsible for all legal affairs in the United States and Canada, including commercial, employment, litigation, corporate governance and transactions, regulatory compliance, Customs and Fish & Wildlife, real estate and construction, intellectual property   matters, data security and privacy, and consumer issues.
Prior to joining PRADA, David worked at MetLife from 2008 through 2018. At MetLife, David held various positions in the Employment Law & Litigation Unit, and was Chief of Staff to the General Counsel from August  2017 through June 2018.
David also worked as an employment litigation associate at Sidley Austin LLP from 2005 through  2008 and Jackson Lewis P.C. from 2000 through 2005.
David is admitted to practice law in New York. He earned his law degree, with distinction, from Hofstra University School of Law, where he was an Articles Editor for the Hofstra Labor and Employment Law Journal. David received his bachelor's degree from the University of Delaware.